These striking animations show the real impacts of climate change
Featuring one of Kevin's animations
Journey to Antarctica: Is This What a Climate Catastrophe Looks Like in Real Time?
Why this climate change data is on flip-flops, leggings, and cars
Watch 40 Years of Icebergs Breaking off Antarctica in Seconds
Watch 40 Years of Icebergs Break Off Antarctica in Less Than a Minute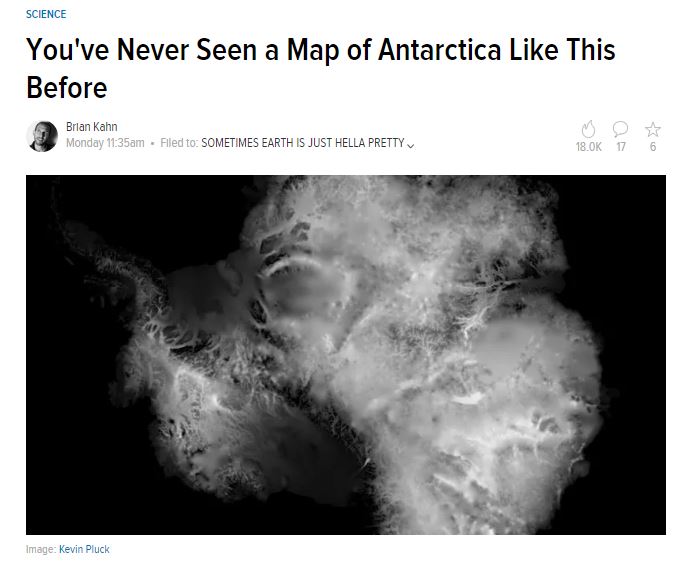 You've Never Seen a Map of Antarctica Like This Before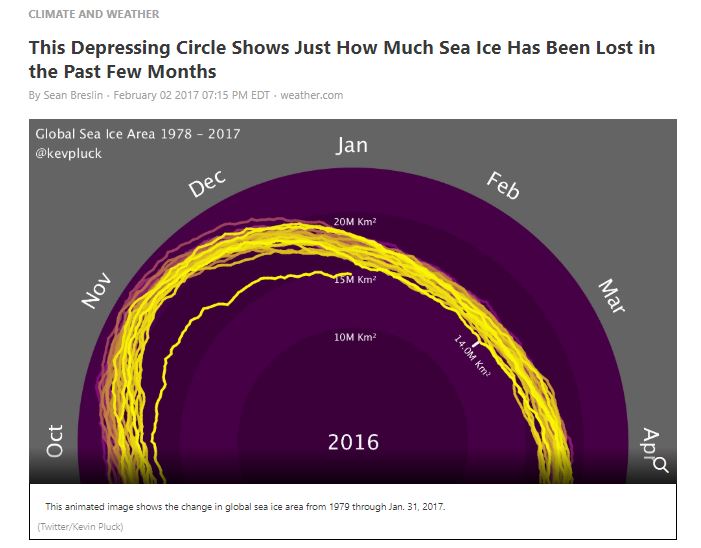 This Depressing Circle Shows Just How Much Sea Ice Has Been Lost in the Past Few Months
We Just Found the Most Terrifying GIF on the Internet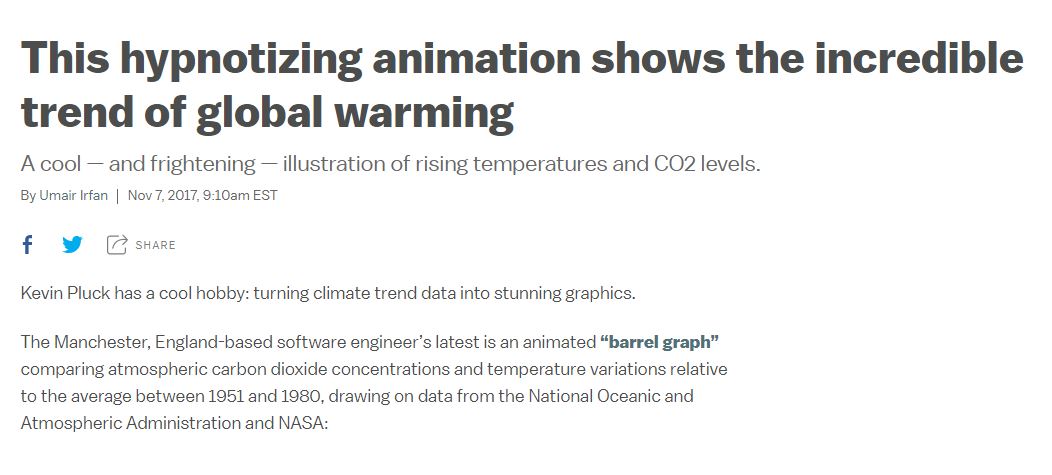 This hypnotizying animation shows the incredible trend of global warming
Alarming 'doom spiral' animation reveals just how large the drop in global sea ice levels were in 2016

Communicating #climate graphically
— Kevin Pluck interview
Pictures Considered #43. The Sinking of René Decartes?